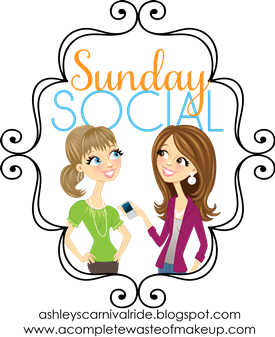 I am linking up with Neely for Sunday Social. This week questions are fun. You should join in on the fun.
My Favorite TV show of the past would be
The show featured Sada Thompson and James Broderick as Kate and Doug Lawrence, a happily married middle-class couple living at 1230 Holland Street in Pasadena, California. Doug was an independent lawyer, and Kate was a housewife (she would eventually go back to school herself). They had three children: Nancy (portrayed by Elayne Heilveil in the original mini-series and later by Meredith Baxter Birney), Willie (Gary Frank), and Letitia, nicknamed "Buddy" (Kristy McNichol). (There was another son, Timothy, who had died five years previous to the series' beginning.) The show raised the profile of all of its featured actors during its run and, in particular, catapulted McNichol to stardom.
The show attempted to depict the "average" family. The characters were also realistic.
My Favorite TV show currently
The Reality Show I would NEVER do
Where a group of people live together in a large house, isolated from the outside world. They are continuously watched by television cameras. Each series lasts for around three months, with 12–16 contestants entering the house. In order to win the final cash prize, all the contestants have to do is survive periodic evictions and be the last one standing.
I just think I would go crazy being isolated from the outside world. I would go crazy not going to Sonic everyday :).
What Reality Show would I LOVE to do - I know this is crazy but - I enjoy watching this show.
Our family loves to always be together so I can understand some of their times together. I just wish our family had the money like them :). I have a friend that will come over and watch the Kardashians with me on Sunday night. I am not sure if he really likes the show or he is being nice to me.
TV personality/Character that I feel is most like me - or I hope that I am like is - Claudia Joy from Army Wives.
TV Character I would want to date - Taye Diggs - he just seems that he would be so sweet and compassionate and fun to hang around with. Who would not want to date a Dr.
I hope everyone stayed cool this weekend!!!! Enjoy your day.